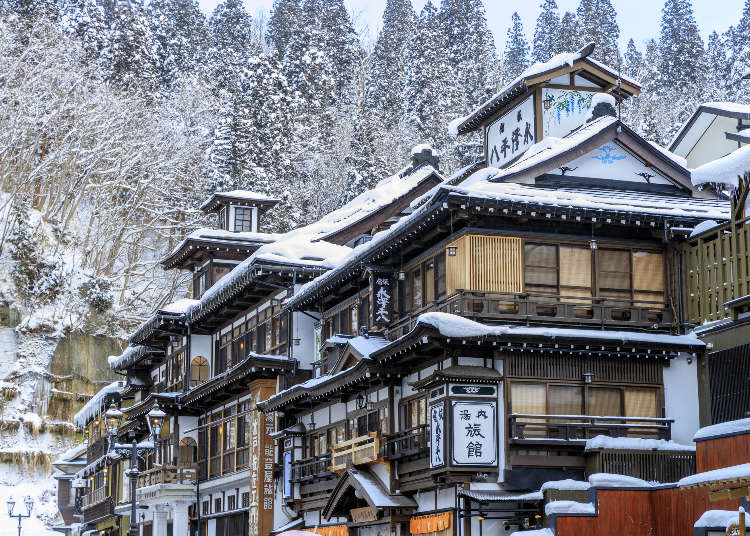 If you follow the conventional travel guides, your first-time tour to Japan will be about Tokyo, Osaka, and Kyoto. But it will be a good idea to plan a visit to Tohoku in the Honshu island. The rolling mountains, traditional temples, and sensational beaches make the place worth a visit. The natural beauty and the peaceful paths will make you feel complete in the abundance of natural beauty. The stunning white sand coastline and steep headlands of eh cliffs, along with the limestone caves, will make it ideal for spending the summer.
Hot springs
The japan tohoku tours won't be complete if you don't spend some time soaking in the onsen. Tohoku has abundant onsens, which are the natural hot springs of Japan. As the country exhibits a high volcanic activity level, the onsen is a common phenomenon in the country. The outdoor onsens are beautiful recreational sites. Set in the natural backdrop, the places are enchanting. The indoor onsens are equally amazing. The outdoor onsens have separate sections for males and females as you have to get naked to enter the onsen. The Miyamaso Takamiya in Yamagata, the Osawa Onsen Sansuikaku at the Hanamaki Onsen, all are popular sites.
Stunning caves
Tohoku exhibits some of the finest cave systems of Japan. The Ryusendo cave is the most popular one with the twisting boardwalks and the steep stairs. You can go deep within the limestone caverns. The lights are throughout the caves, and the river adds to the mystic beauty of the place. Abukumado cave is the largest one at Tohoku. It's a great expedition idea, and you will love every minute of the expedition inside the deep caverns. The shadowy beauty is magnificent, and you can check out the Rokando cave too if you want more adventure away from the crowd.