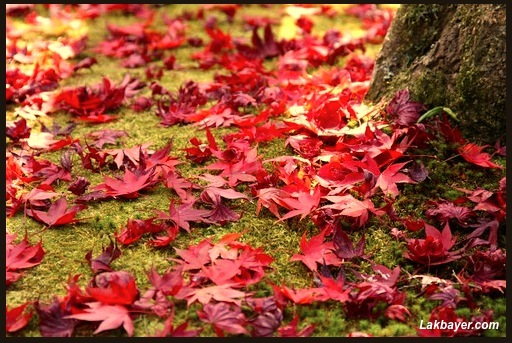 September to November is a good time to visit Japan. It is officially autumn in the country and will offer you a remarkable experience. The colorful autumn leaves greet the tourists with a warm feel, and the fall is beautiful due to these colorful leaves. The entire archipelago turns vibrant with the colorful leaves. There are various special events occurring throughout Japan that includes some of the biggest food events and spooky Halloween parties. Autumn leaves start in Hokkaido in September. In fact, it is the best time of the year when Nature shows all the colors of red, yellow, and orange. The Nature spots and the historical sites get a covering of autumn leaves.
Go hiking
If you love an adventurous trip, then autumn is the best time for all the outdoor activities. The weather remains pretty moderate, and the temperature is comfortable. Nature displays the autumn colors, and the hikes at Nagano or Hokkaido are the best for the travel itinerary. Access is easier to Mt. Takao and Mt. Oyama from Tokyo. The natural beauty of Japan reaches its peak during autumn. So autumn in japan must be a dreamy experience for maximum tourists.
The ramen show
Traveling to Japan invariably means that you are going to enjoy the local food. And when it comes to the local food, ramen is always the must-have on the menu. You will be happy to know that the autumn season is when food festivals happen all across the islands. The season is more popular as Autumn's Appetite. Most of the must-visit events include the famous Hokkaido Food Festival. And the Tokyo Wagyu Show. But the chief attraction will be the Tokyo Ramen Show featuring plenty of Ramen stores from all over Japan. The food festivals usually last for ten days in late November through early December.